The famous unlucky Anthony Cacace [19(7)-1(0)] is ready to start making his own luck starting Saturday night.
The fighter from Belfast faces the Italian Michael Magnesi [21(13)-0] for the IBO super featherweight belt at Manchester's AO Arena.
The fight comes shortly after 'The Apache' seriously considered retiring. Stung by continued cancellation disappointments, the latest of which was a fight week of a world title eliminator scheduled to be the main support in Tyson Fury and Dillian Whyte's Wembley world title fight, Cacace was considering seriously hang them.
However, a fight with IBO world champion Magnesi fell into his lap, and the self-proclaimed "luckiest man" in Irish boxing now believes he has been handed some much-needed luck to allow him to finally reach his potential.
All the 33-year-old wanted was that opportunity. The lucky break is enough, as he is confident that he will need no fortune to overcome the challenge of 'Lone Wolf' on the Joyce-Parker undercard.
"I have had bad luck. I have probably been the unluckiest Irish boxer in a long time, but now I have this opportunity and I have to take it," he tells Boxing Ticket's NI.
"I think it all comes together for me and things line up. I feel like everything that happened was meant to happen and the opportunity now is incredible. I'm looking forward to taking it and hopefully doing the business."
Doing business and getting work done are essential for the British champion, who fights the Italian live on BT Sports this weekend. 'The Apache' suggests that a loss would mark the end of a career that has yet to reach its potential.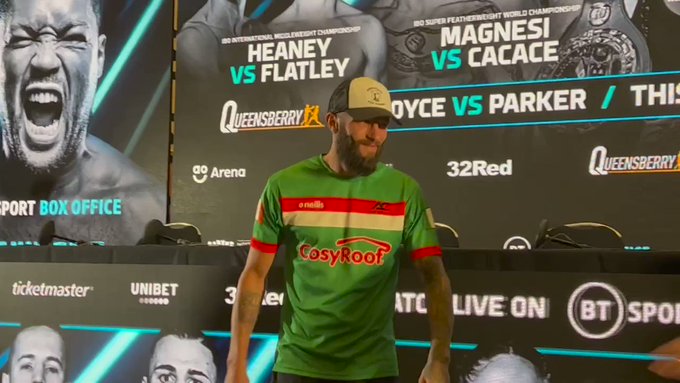 "If it's going to happen, it has to happen now. Michael is well-ranked with all the governing bodies, so if I do a job with him, then I'll be in line for some big fights and some fights that can change my life.
"I'm not even thinking about the legacy. I'm thinking about how I can win these big fights and make money. I really don't want to leave the sport with nothing. This is my biggest payday, it's not much, but it's a good payday. I would like to win this and get the biggest fight I can and make as much money as I can."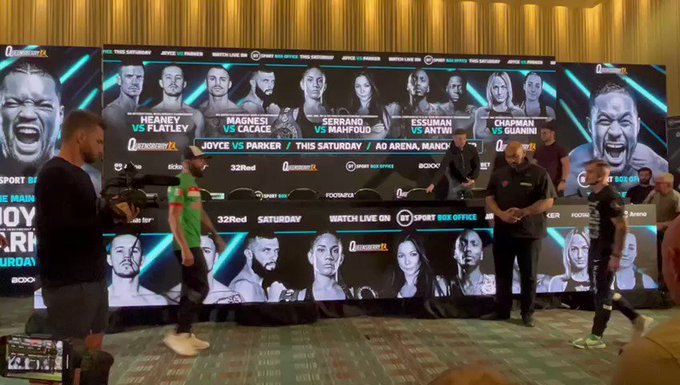 Many within Irish boxing circles argue that Cacace is a heavy favorite against the fighter managed by Lou Di Bella. However, the Magnesi team is very confident and the fighter promoted by Frank Warren argues that the Italian should have lower odds next to his name.
"I'm the underdog," he adds. "He has 21 fights, 21 wins, he's on a nine-fight knockout streak. I haven't fought in over a year, I'm going to be 34, he's only 27, so I'm the underdog any way you look at it."